Bundles from cable and Internet providers have long been the most popular way for consumers across the country to watch all their favorite channels and enjoy the benefits of a broadband Internet connection. Viewing content away from the living room TV set has become more popular, and the standard cable and Internet bundle has evolved to meet the needs of customers adopting the latest mobile and home entertainment technology.
"TV Everywhere is quickly evolving into a big benefit for cable customers."
TV Everywhere, which allows cable customers to watch their favorite shows on multiple devices, has actually been available for several years. In fact, many current cable customers may not even know their provider has TV Everywhere functionality available. TV Everywhere is quickly evolving into an even bigger boon for customers as providers expand their content offerings – another reason for media-loving families to renew their cable service.
Streaming TV from cable and Internet providers gaining steam
One reason that cable and Internet providers are ramping up their TV Everywhere game is in response to the massive increase of interest in multi-device services from consumers. Multichannel News said that the latest analysis by Adobe revealed an 8 percent jump in TV Everywhere viewing by cable subscribers year-over-year in 2014. Additionally, the latest FreeWheel Video Monetization Report showed that usage of TV Everywhere overall increased by over 590 percent, according to Heavy Reading.
While those customers that have already made the switch enjoy the ability to stream tons of content on-the-go, a large section of the population is still in the dark about the numerous perks that TV Everywhere has to offer. This trend seems to be on the turn around, however. FreeWheel Video Monetization Report also pointed out that awareness of TV Everywhere features among cable customers went up by 50 percent in the month of January alone. Advertisements targeting new cable customers will likely begin to shift greater focus toward multi-device functionality now that the feature has become a growing draw for subscribers.
Major networks and broadcasters alike expanding their services
Leading the charge among major cable and Internet providers in expanding the TV Everywhere option is industry leader Comcast, said TechHive. A recent press release explained that the company's Xfinity TV Go app would soon feature over 70 channels, including new additions BBC America and AMC. This focus on TV Everywhere is a response to new trends in Comcast customer viewer behavior in 2014. The provider reported that 30 percent more of its viewers now tune into on-the-go content, with customers watching over 7 hours of TV Everywhere content every month.
It's only a matter of time before other cable providers follow in Comcast's footsteps to stay competitive with their rivals and with OTT streaming services. This is a win for cable customers as TV Everywhere content is bound to become more accessible and robust as providers compete for control of this quickly expanding market. Consumer Reports noted that a long list of cable providers currently are offering TV Everywhere content including Time Warner, Cox Communications and Cablevision. Current cable customers across the board can expect a beefier lineup of on-the-go channel choices by the end of 2015.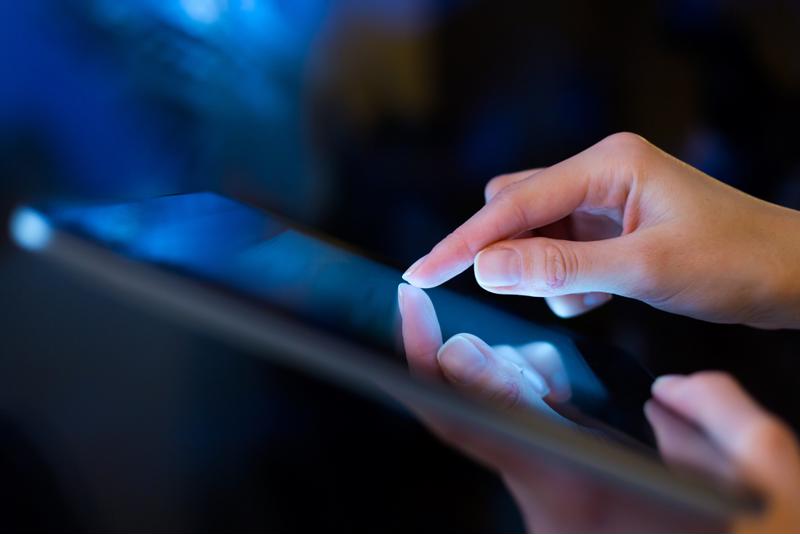 TV Everywhere is an evolving feature with plenty of perks
There are plenty of benefits to taking advantage of everything that TV Everywhere (via a cable provider) has to offer. Customers looking to kill time during a lunch break at work can easily catch up on that latest episode of their favorite TV show via a tablet or smartphone and the company's Wi Fi. TV Everywhere apps can also be used to make content available in multiple rooms in the house, freeing up families from fighting over control of the living room television set.
Unlike consumers utilizing OTT streaming options, cable customers can view new episodes of current programs via their provider's TV Everywhere app as soon as the episodes premiere on regular cable. This final perk is especially important for television lovers who need to see the latest episodes of their favorite shows as soon as they become available.
Innovative apps are a great reason to invest in faster Internet
Cable bundle customers will get the most out of available TV Everywhere features by upgrading their Internet connection. Higher speeds mean that the household router is capable of supporting the bandwidth demands of multiple devices that are simultaneously streaming content. Families that choose to boost their Internet connections will see smoother, faster performance from room to room.
Investing in a faster Internet connection also acts as a bit of future-proofing for consumers. After all, next-level ultra high-definition (UHD) 4K content may soon be recognized as the next major standard for streaming video and will require a high-end broadband connection in order to be watched smoothly on a compatible UHD television set.