The Thanksgiving celebration is a special event for many families across the United States, and passing traditions on to the next generation is one of the most important parts of the holiday season. That's why the busyness of preparing a meal, entertaining guests and keeping your home respectable can grow so frustrating. Who wants to do chores when there are memories to be made? That's part of the reason that more consumers have embraced the advantages of wireless and automated electronics.
With the last week of November approaching quickly, now is a great time to make a few tactical investments in automated technology around the house. Making the right call with automation could drastically reduce the amount of time you spend running around this Thanksgiving, as well as any other family gathering you choose to host going forward. Eliminating these extra steps will allow you to enjoy the important parts of the holidays and enjoy making new traditions with your loved ones.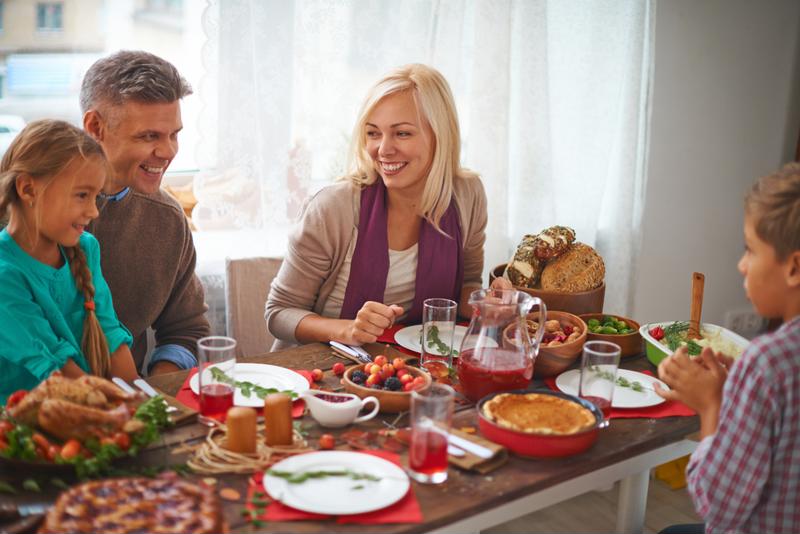 Save energy and calories with motion-assisted lighting
Energy conscious homeowners know that turning off lights in uninhabited rooms is an important habit that helps manage the electricity bill. However, monitoring the light switches in every room of the house while hosting guests is a huge hassle. Most homeowners stomach this electricity waste as collateral damage that comes with the territory, but a few home automation improvements can solve this problem for good.
Replacing light bulbs in the home with Bluetooth-capable lighting should be your first investment. By linking these lights to your home automation platform and setting a schedule, you can ensure the lights aren't left off after everyone heads to bed. Additionally, you can use a lighting schedule as a home security measure to ensure your home appears lived-in if the holiday spirit carries your party to another venue.
Homeowners looking to save even more electricity can add motion detectors to their list of home automation upgrades. According to PC Magazine, smart lights can be programmed through a hub to respond to motion sensor inputs will ensure your lights shut off automatically if no one is occupying the room. Once a family member re-enters the room, the motion detectors will light the space automatically.
Send smart lock codes to guests so they can let themselves in
Much like switching lights on and off, unlocking and locking the door every time a visitor shows up can become a distraction from your duties as a host. Even worse, waiting on the doorbell keeps you within earshot and limits your mobility in the middle of the action. Thankfully, smart locks can solve this problem while boosting the home's daily home security protections.
Popular models feature friend codes, which allow temporary access and can be distributed to friends and family visiting your home. If guests can let themselves in the door without compromising your home's defenses, then you've got one less thing to worry about come Thanksgiving Day.
Keep the indoors cozy with automated temperature adjustments
Ensuring that every room in your home is at a satisfying temperature might be harder than you think, especially when your home is teeming with friends and family. Too much body heat or a sudden temperature drop outside could quickly make your home a bit sweatier or chillier than your guests find comfortable. Your automated thermostat can help out in this regard. By linking the central heating and cooling systems to respond to outdoor temperatures and inputs sent from the home's motion detectors, your home will automatically regulate the temperature without you having to step away from the family fun.
"Automation can be used in the kitchen to streamline meal preparation."
Broadcast the big game throughout the home with wireless speakers
Watching sports is one of the most common family traditions associated with Thanksgiving Day. Packing every family member into the living room is not always conducive for socializing, but home automation makes it a cinch to make the game watchable in every room. Connecting the home's speaker systems to the home entertainment system, for example, allows you to broadcast game audio in every room of the house. This strategy will ensure that sports lovers will be able to follow the game regardless of whether or not they are posted up in the living room.
Simplify food preparation with a automated appliances
Forbes highlighted several ways that automation can be used in the kitchen to simplify your Thanksgiving Day preparation. One way is to link together smart appliances, which can now display and store recipes on the fly. Preparing for Thanksgiving dinner is easier than ever when interactive, automatically updated recipes are visible from the stove top and the refrigerator. With one less item to take up counter space, operating in your automated kitchen becomes a little less congested.